Here is the information that you are requesting:
Four key topics to enable your intelligent manufacturing transformation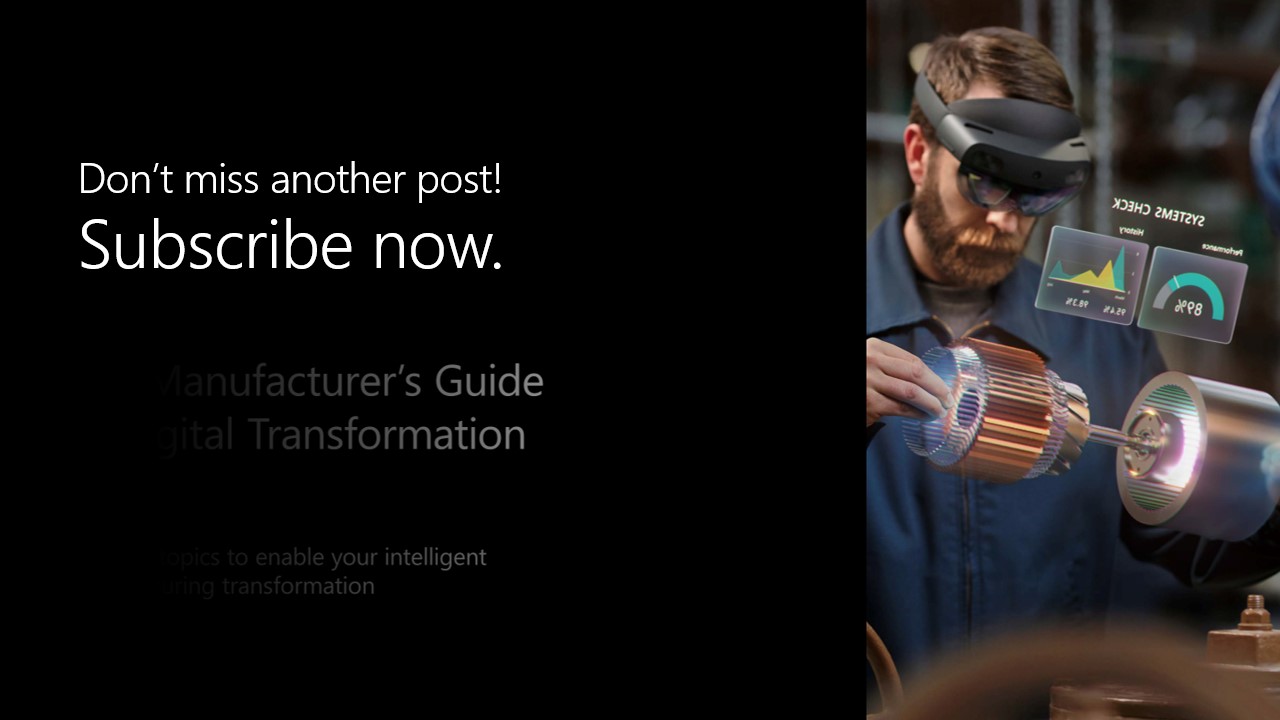 This guide outlines practical ways manufacturers are using intelligent technologies to innovate and adapt to new changes. Learn how to optimize your factories, equip your workforce, and draw insights with AI to succeed in a digital manufacturing environment.
Where Should We Send This Information?
Thank you for requesting this information. Please enter your name and email address below so that we know where to send it.